How to use Ashley Madison in 2023? If that's your question, this is the answer you need. I've explained nearly everything you can do on Ashley Madison in this guide, with screenshots.
If you're an individual, single or not; Ashley Madison will find you an affair. It has over 80 million users who mostly seek physical pleasures without any attached strings.
Let's get started then.
Who can use Ashley Madision? (Not only for affairs/cheating).
If you're asking how to use Ashley Madison, you're clearly new to this.
So, Ashley Madison does market itself primarily as a cheating/affair site. As a result, it's natural for you to think that you can only use it if you're in a relationship and wish to cheat/have an affair.
That's not true.
Anyone can use Ashley Madison, yes, even if you're completely single. It has clear options during sign up which indicate it's completely open to singles as well.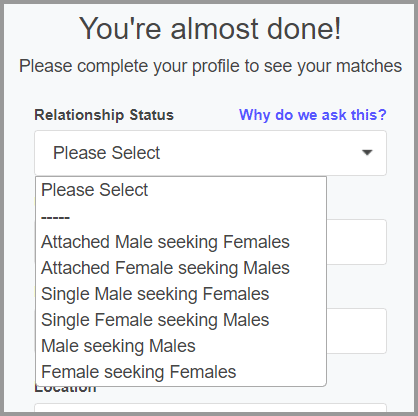 Of course, you're bound to find a lot of other members who're already in a relationship. However, you'll also find millions of users who're completely single.
How to register/sign up at Ashley Madison?
If you wish to use Ashley Madison in any way, the first thing you need to do is sign up, isn't it?
Well, that's an easy process. You simply fill out a form by going to this link.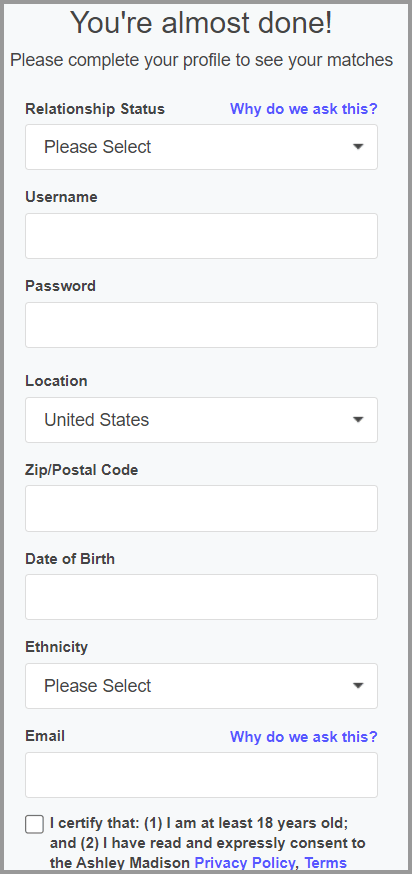 You do not have to enter your real name on the form. More importantly, nothing you enter here is shared with any third-party without your permission.
Make sure you enter your interests, desires, what you're looking for and other such information. This is will help you find better matches.
How to check/search for profiles on Ashley Madison?
Once you've signed up, the next thing you need to do is search for potential matches, isn't it?
As soon as you sign in to your Ashley Madison account, it would show you dozens of profiles. Yes, without you having to manually search for anything.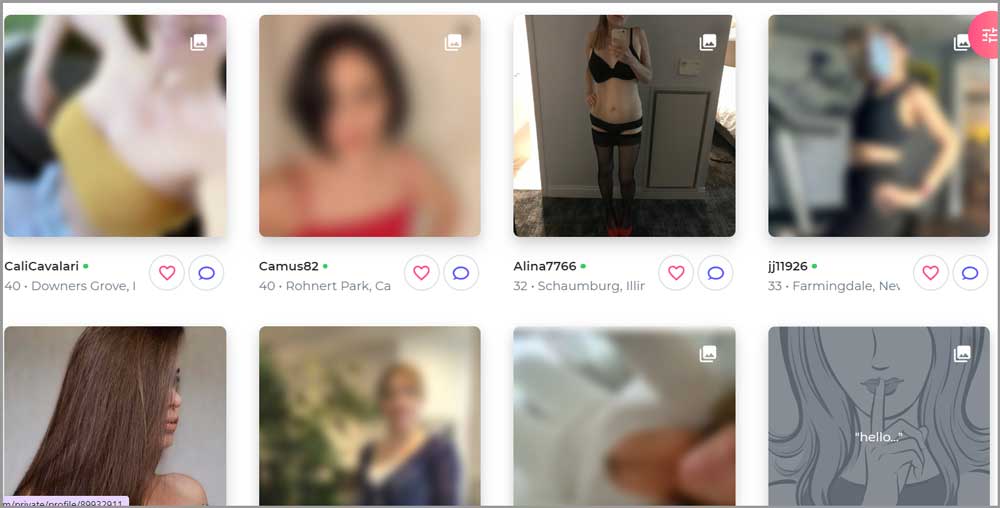 These profiles are based on your location, interests, desires and other information you entered during sign up.
However, there's a chance that none of these profiles fit what you're looking for. In that case, Ashley Madison offers very advanced search filters.
Using these search filters, you can specify exactly who you're looking for. Just click on the "Filters" button, and this would bring up all the search filters for you: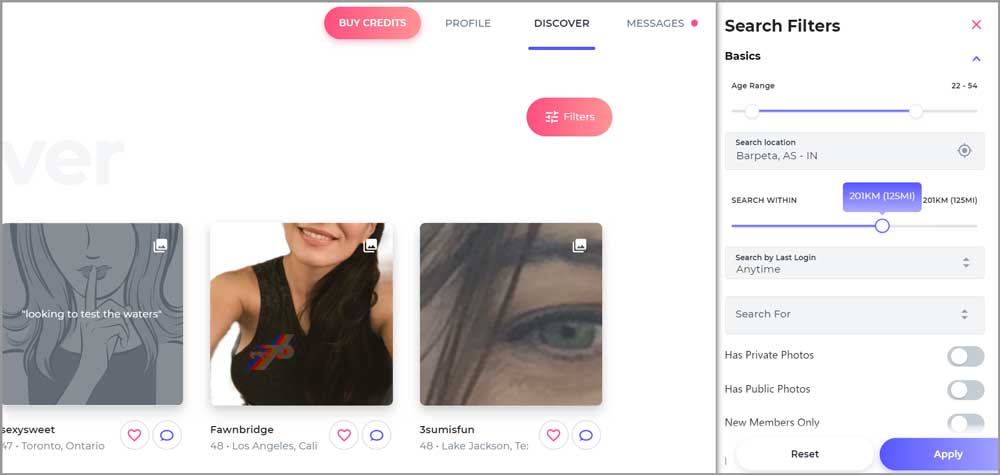 You can then set:
Age range:

This would let you set a minimum and a maximum age you're comfortable with.

Search location:

You can set very specific, pinpointed locations using this filter.

Search within:

This lets you set a "distance" from your location. All displayed profiles will be within this distance. You can also set this to "any location" (by sliding it all the way right). This will show you profiles from all around the globe.

Relationship status:

The "Search for" filter lets you select a relationship status. You can use this to either search for single or attached individuals.

Search by last login:

There are two options, 24 hours/48 hours. You can use this to search for active profiles while avoiding dead ones.

Photos and member age:

You should see three slider buttons. They say "has private photos", "has public photos" and "new members only".
That's not all. If you click on the "more" option, Ashley Madison gives you additional filters: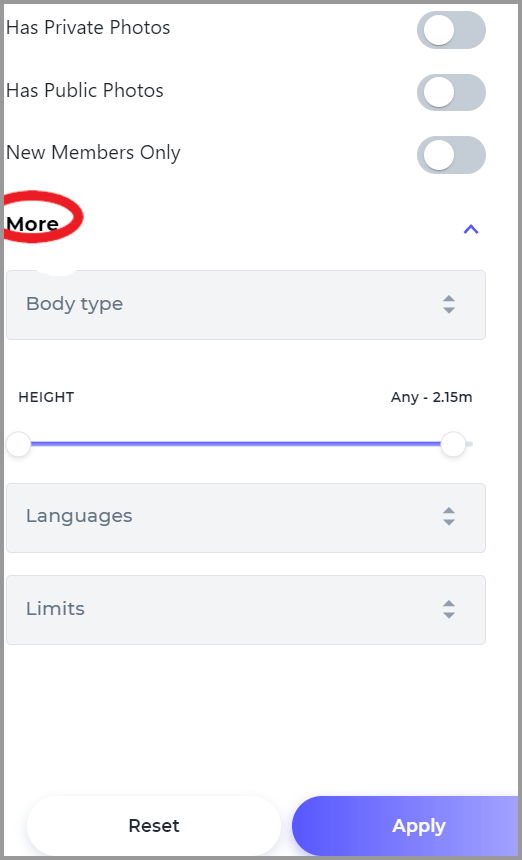 Body type:

You may have a very specific body type. AM lets you choose from slim/fit/muscular/ a few extra pounds/ full sized and many others.

Height:

If this matters to you, you can set a minimum and maximum height criteria for your search.

Languages:

If you can only date/get into bed with people who speak specific languages, Ashley Madison lets you select that as well. You can select from over a dozen languages.

Limits:

This is the final filter that you get with Ashley Madison. It lets you select what you're looking for. It may be erotic chat/ cyber affair, something long/short term etc.
You see how you can pinpoint exactly who you're looking for.
How to send free automated messages on Ashley Madison?
You can send free, automated messages on Ashley Madison. However, these have the least chances of getting a response.
However, my job here isn't to tell you what works and what doesn't work on Ashley Madison. Rather, I'll show you how to use the platform, and then you can decide which features to use and which to avoid.
If you're interested though, I did publish the best Ashley Madison tips and tricks if you're interested in them.
So, the first thing you can do is send a "wink" (the one eye-shut emoji).
When you do this, the person you send a wink to gets an automated message from you. It's free.
Similarly, you can also "favourite" people (the "heart" icon in the above screenshot). This too sends them an automated message-
If you're lucky, you may get a response/reply from the person.
However, that's very rare. It's rare because most women (and some men) get thousands of winks/favourites every week.  They're tired of ignoring the exact same automated message from people.
How to send regular and priority messages on Ashley Madison?
The most common of increasing your response chances on Ashley Madison are regular messages . Meaning, you do not send the automated "winks/favourites"  and rather type a custom message yourself.
You can go to a profile and then click on the "Message" button to send these custom messages.

These have a higher  chances of you getting a response. However, there's an even better option.
You can use "Priority Messages". These are the same as regular messages, but are "highlighted" in the inbox for your receivers.
You can click on the "letter icon" next to the "key icon" on a person's message box and then select "Priority message".
This would cost you more than a regular message. However, these have the highest reply-rates on Ashley Madison.
How to buy credits on Ashley Madison?
This only applies to you if you're a man. Ashley Madison and all its features are completely free for a woman.
To use Ashley Madison, you'd need credits. You can always find the "Buy Credits" button at the top-bar. This button is visible from any page on Ashley Madison.
On the payment page, choose the plan that suits you best. Just note that the higher your package, the less you pay/credit. Also, more expensive packages have other benefits e.g. free highlights.
On the next page, select your mode of payment. Currently, Ashley Madison supports:
Google Pay
Credit cards
And PayPal
Optional tips: On this page (where you select your payment mode), you'd also see two additional options:
Top up your credits:

If you enable this, your account will always be topped up with credits when you're low. Know that this will automatically charge your credit card. You can always cancel it at a later time.

Mobile access:

You can access Ashley Madison on a mobile device only if you enable this mobile access. It's a one-time fee and isn't recurring.
How to add masks/ blur photos on Ashley Madison?
Ashley Madison is known for its privacy and anonymity features. One of those features is its ability to let you add masks and blurs on your photos.
It's pretty easy to get that done.
Go to your profile and click on "Add Photo".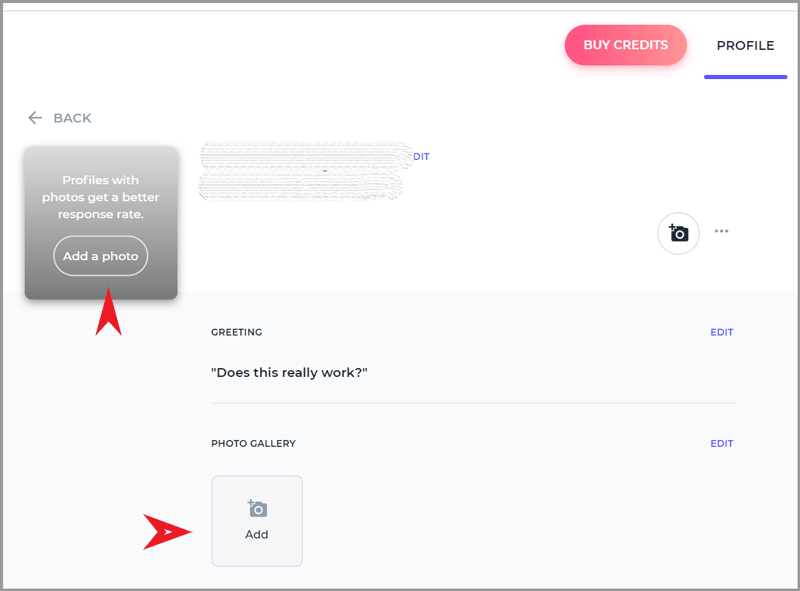 Choose the photo you wish to upload. Ashley Madison will bring up  the in-built editor and privacy-enhancer.
Click on "Add mask" and/or "Blur" from the right. Finally, choose the mask you need and blur your photos if you want to.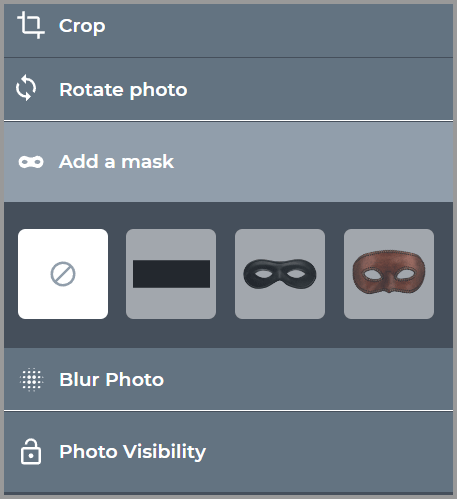 If you wish to learn how to use Ashley Madison's private albums, that's what the next section is about.
How to add a public & a private photo on your Ashley account?
Ashley Madison lets you hold two different types of albums.
You can have a public album and a private album. The photos of the public album are available to everyone who visits your profile.
The contents of the private album can only be accessed by those who request and are granted access by you.
The process to add both a public as well as private photos is exactly the same as adding masks/blurs to your profile.
Follow the steps above and get to the masks/blurs page. On this page, you simply select your photo privacy.  You can either make it a Public photo, or a Private photo.
Done. If you select the "private" option, users will have to request your keys to view them.
How to request access to private albums on Ashley Madison?
We just discussed how you can add personal/private photos. But, how do you request access to these private albums?
You simply need to go to the user's profile and click on "Request access".
If you've sent the person any message/wink/favourite, you can request access to their album from the chat messenger as well. Simply click on the "key icon" (next to the letter icon) and then "request private key".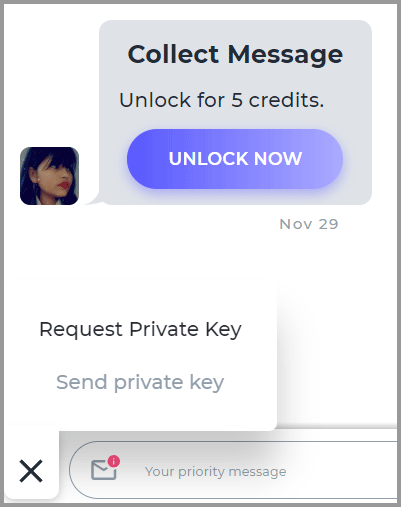 You're notified when access is granted. Now you can view the photo by going to the profile.
How to enable 2-FA/  Hide profile/ add security questions on Ashley Madison?
The reason I've bundled all these together?
You'll find all of these options on a single page. I'd like to save both of us time and energy. Once you get to the page, most of these can be activated in a single click!
You can go to menu (three horizontal lines at the top-left) > settings >security and privacy.
Once you're on that page, enable 2-FA/ hide profile or play with any of the other settings there.
How to disable e-mails from Ashley Madison?
I'd advise you to use a new e-mail for your Ashley Madison account. This ensures no e-mail from Ashley Madison is ever seen by your wife/girlfriend/boss/colleagues or anyone else.
You can completely disable mails from Ashley Madison. Simply go to the menu (three horizontal lines at the top-left) > settings > notifications.
Final words- How to use Ashley Madison?
I'm sure these will help you use Ashley Madison better, don't you agree? Obviously, there's a lot more you can do on Ashley Madison. But they're mostly straightforward and don't really need an explanation.
Point is, reading these how to guides or Ashley Madison reviews won't help unless you do something with those. So, I'd advise you to sign up at Ashley Madison and explore. It's not that hard and is free.